About Nicholas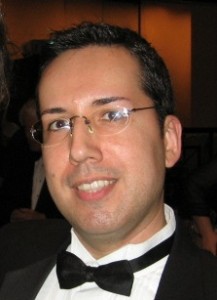 Nicholas Kralev is an author, journalist and speaker on international affairs, diplomacy and global travel. A former Financial Times and Washington Times correspondent, he has traveled around the world with four U.S. secretaries of state — Hillary Clinton, Condoleezza Rice, Colin Powell and Madeleine Albright. He has flown over 2 million miles and visited more than 80 countries.
He is the author of America's Other Army and Decoding Air Travel. He is a contributor to The Atlantic, Foreign Policy Magazine and The Huffington Post.
He is also the founder of Kralev International LLC, an air travel consulting and training company. He holds a master's degree in public policy from Harvard's John F. Kennedy School of Government and speaks five languages.

See Nicholas' résumé | See his visited countries | See his visited U.S. states

Nicholas Kralev is an author and expert on diplomacy, global affairs and air travel. A former

Financial Times

and

Washington Times

correspondent, he has traveled around the world with four U.S. secretaries of state — Hillary Clinton, Condoleezza Rice, Colin Powell and Madeleine Albright. He has flown over 2 million miles and visited 83 countries.

Speaking engagements

MAY 14, 2013 — LOUISVILLE, KY
MAY 31, 2013 — BUENOS AIRES
OCT 03, 2013 — ATHENS, GREECE
OCT 07, 2013 — ANKARA, TURKEY
OCT 09, 2013 — ISTANBUL, TURKEY
OCT 15, 2013 — MADRID, SPAIN
OCT 17, 2013 — LISBON, PORTUGAL
OCT 21, 2013 — BERLIN, GERMANY

Click here for details