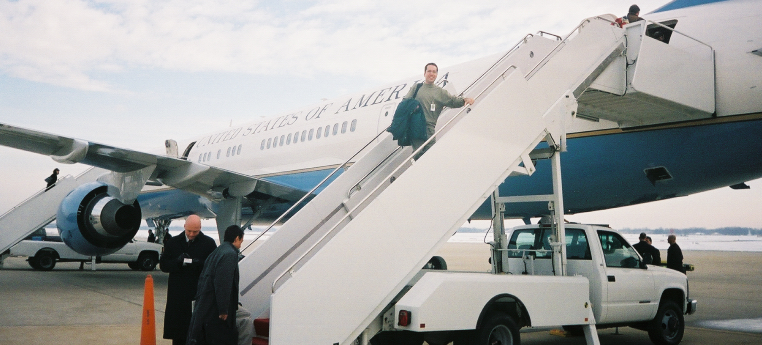 Kralev International LLC
Washington, D.C. (June 2010 — present)
Founder and CEO of a consulting and training firm specializing in international affairs, communications and global travel. Oversee overall operations, research projects, studies and educational programs, media and event campaigns. Lecture and conduct seminars and workshops. Serve as host and executive producer of a TV series on diplomacy and global affairs, broadcast online and on the American Forces Network (AFN).
The Washington Times
Washington, D.C. (June 2001 — June 2010)
Chief diplomatic correspondent; business travel columnist. Covered the State Department and other parts of the U.S. government involved in foreign policy, including Congress and the National Security Council, as well as the foreign diplomatic community. Accompanied Secretaries of State Hillary Clinton, Condoleezza Rice and Colin Powell on trips around the world. Reported on developments in dozens of countries. Led special projects. Wrote a weekly business travel column, "On the Fly."
The Financial Times
New York City (October 1999 — December 2002)
Special correspondent in the United States. Wrote for weekend edition on politics, foreign policy, culture and entertainment. Accompanied Secretary of State Madeleine Albright on foreign travel.
The Harvard International Journal of Press/Politics
Cambridge, Mass. (September 1999 — June 2001)
Assistant editor. Wrote and edited articles on press, politics and public policy for a quarterly academic journal. Managed a peer-review system.
The Changing United Nations
New York City (September 1998 — August 1999)
Editor-in-chief of a bimonthly journal. Wrote, assigned and edited articles on the United Nations' role in international affairs.
The Bond Buyer
New York City (March 1999 — August 1999)
Financial markets reporter. Wrote market stories for a wire service and daily newspaper. Covered U.S. Treasuries, municipals bonds and foreign exchange.
Futures World News
New York City (September 1998 — March 1999)
Financial markets reporter. Covered foreign exchange markets, spot economic and business news, the New York Federal Reserve Board and the United Nations.
The Arizona Republic
Phoenix, Ariz. (June 1998 — August 1998)
Pulliam fellow/reporter for daily edition and community section.
Newsday
Melville, N.Y. (January 1998 — May 1998)
Reporter/intern on Long Island metro desk.
The Scribe
Bridgeport, Conn. (September 1996 — May 1998)
Editor-in-chief of a biweekly college newspaper.
CNN
Washington, D.C. (May 1997 — August 1997)
Intern in CNN's investigative unit. Conducted research and off-camera interviews. Assisted producers and correspondents in writing and editing.
The Bulgarian National Television
Sofia, Bulgaria (November 1993 — May 1996)
On-air news reporter. Covered politics and higher education for two daytime and two evening newscast. Wrote, produced and presented four documentaries.

EDUCATION
Harvard University, John F. Kennedy School of Government
Cambridge, Mass.
Master's degree in public policy (2001)
University of Bridgeport
Bridgeport, Conn.
Bachelor's degree in mass communication, cum laude (1998)
---